At LSL, we've got you covered with UofL sports all year long, but with the college basketball recruiting period not really cranking up until July and the football Cards not hitting the practice field until August, why not give you a list of Louisville's hottest news women?  If you can't watch UofL athletics now, why not at least look at these lovely ladies that give you the local news?  With that said, everyone does a great job locally, but there can only be ten that make the biggest impression.  Here goes:
10. Janelle MacDonald: WAVE 3 Anchor at 5,6, and 11.  *TheSheriff50 lobbied hard for her inclusion.
9.  Candyce Clifft:  WDRB in the Morning.  She knows her sports, so that's even better.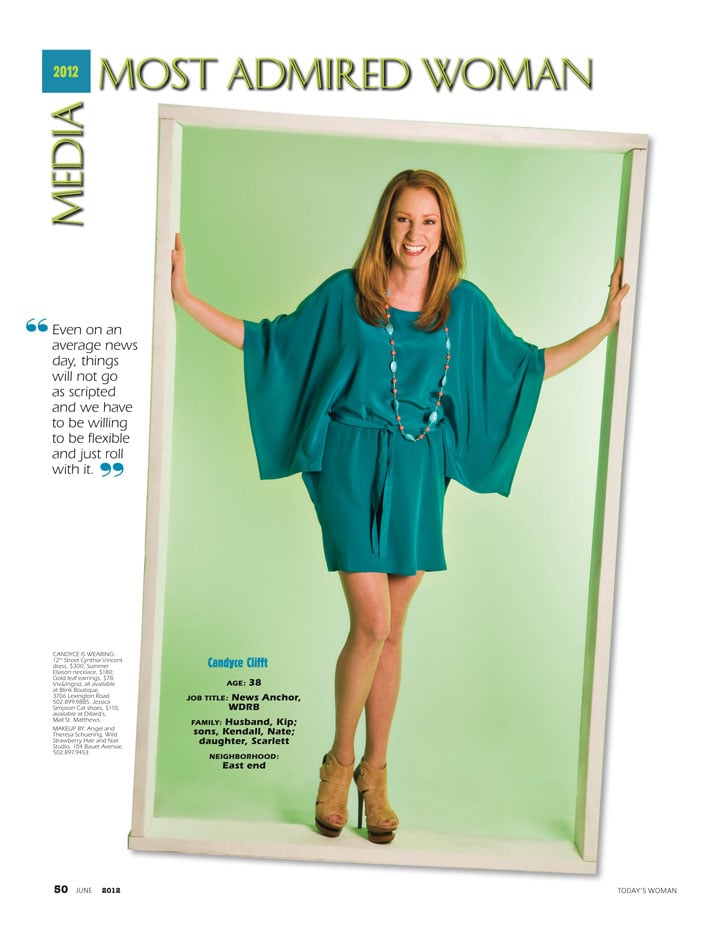 8.  Connie Leonard: WAVE 3 Anchor/Reporter.  She's another local news woman who knows her sports.
7.  Elisabeth Woolsey WDRB at 4:30 and 10.  We get a double dose of Elisabeth everyday.
6. Monica Hardin: WLKY Traffic Reporter.  She's a UofL graduate and former Miss Kentucky, so that's pretty cool.
5. Maggie Ruper: WHAS 11 Reporter/Anchor.  Maggie is relatively new to Louisville, but we're glad she is here.
4. Jennifer Baileys: WDRB Anchor at 6:30.  She makes the evening news more enjoyable watch, even when there so many negative stories you have to hear about.
3. Lindsay Allen: WDRB Reporter in the Morning and 11:30am.  Another hottie at Fox 41; no wonder Bozich and Crawford left the C-J.
2. Michelle Arnold: WHAS Traffic Reporter.  Who cares if traffic is backed up if Michelle is telling you about it.  Another plus?  She's a UofL fan.
1. Lauren Jones WAVE 3:  It's always a beautiful day when Lauren is giving you the forecast.
What do you think of the list?
Louisville's 10 Hottest Women on the News,
Comments
comments