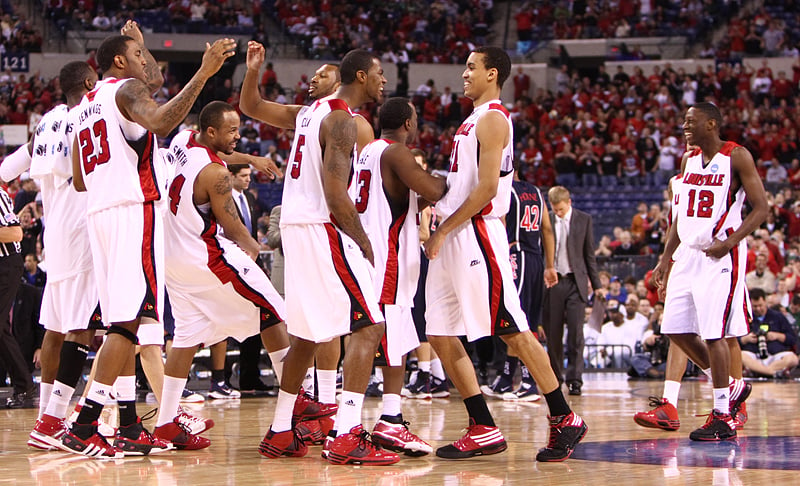 The last (and only) time the Cards were ranked #1 in the AP, they won three games, before losing to Michigan State in the Elite 8 in 2009
With Louisville likely to take the top spot in today's poll, it would mark just the second time in school history that UofL would be #1.  Additionally, the Cards have never been #1 during the regular season.  Despite that, as you well know, UofL has been a mainstay in the AP Poll through the duration of the program.  Here's a look inside the numbers:
Times ranked in the AP Poll – 539 (6th all-time)

Times ranked #1 – 2*

Times ranked in the Top 5 – 108

Times ranked in the Top 10 – 246
Polls are fun to watch as the season rolls along, but let's be real, while it's cool to be ranked #1, it doesn't mean a thing unless it's in April.
*If the Cards are ranked #1 today as expected
Louisville Basketball's History in the AP Poll,
Comments
comments