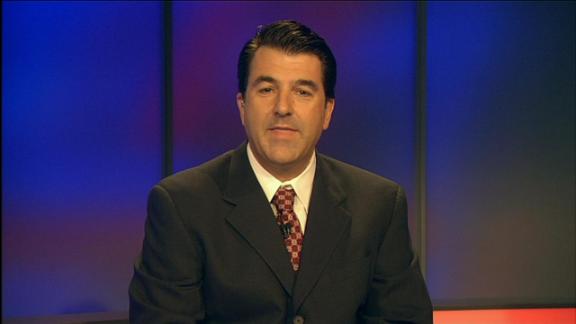 ESPN National Recruiting Director and former Wright State head coach Paul Biancardi recently sat in on a Louisville practice and shared five observations via ESPN.com.
1. Talented experience Talent is everywhere on this squad and it hits you immediately at the start of practice. The Cardinals are strongest at the two most important positions on the floor (point guard and center). Peyton Siva has worked hard on his game this summer as he attended the Chris Paul point guard camp. He put a lot of time into his 3-point and mid-range game and will be called upon to produce and lead this club through the ups and downs of a long season. Gorgui Dieng has continued to develop under Rick Pitino, who is one of the game's best teachers. With a 7-foot-3 wingspan, Dieng blocks and changes many shots while challenging everything in the lane. In breakdown drills against a live defender, he displayed the post position, footwork and hands to score with his back to the basket. His jump hook over his left shoulder is now his move. He is a major factor at both ends.

2. Frontcourt depth Starting with the frontcourt, the overall size is impressive — the Cards' length is astounding. All six post players can play. After Dieng, Chane Behanan is powerful and polished inside. He establishes a low center of gravity that puts any defender at a disadvantage. He also possesses strong hands to rebound the ball and soft hands to score it. He's always capable of producing a double-double. Stephan Van Treese is healthy and ready to challenge in practice and give them some valuable minutes when needed. Center Zachary Price continues to make steady progress while freshman Montrezl Harrell has been contributing in many phases. Harrell came in as a super athlete who plays with great energy. His body has changed since he arrived on campus in the summer and his skill level also has made good strides. "He has been getting better with his footwork," Pitino said. "He has a soft touch, but he just needs to slow down."

3. Backcourt Siva runs the show and is the engine that makes the car go. Electric in transition with the ball in his hands, he puts defenses on their heels. In the halfcourt set, he organizes his team and is looking to distribute while always ready to score. He's improved his jumper and is a major threat in pick-and-roll action. Russ Smith is always on the attack and can put points up quickly with his jumper or drive. His experience will be a plus in big moments of big games, as he knows how to get his shot off.

4. X factors Luke Hancock, a transfer from George Mason, has a good basketball IQ with the skills to match the knowledge. Hancock sees the play and can be a facilitator with his passing or drain open shots to stretch out a defense. He knows where he needs to be on the floor and makes any offense function more efficiently. Kevin Ware provides such elite athletic ability with the mindset of a high-level scoring guard. He's been performing well in workouts as Pitino called him a "pleasant surprise." Ware possesses tremendous speed and explosion in the open floor, he can lead the fast break or be the finisher. Wayne Blackshear came to campus with high accolades from high school, but was out most of last season with surgery on his shoulder. He now looks physically strong and his timing is good as he is now ready for battle as he provides perimeter firepower as a big guard type who can also post up and create fouls on defenders.

5. Leadership Having a point guard from a Big East tourney title and Final Four team is a great place to start for leadership. Siva said he led the team throughout the summer while on campus. "This year feels different already because we have more depth," he said. " Practice and workouts have been very competitive." But the ultimate leader is Rick Pitino, a future Hall of Fame coach and a master teacher who really develops his players from an individual standpoint. From start to finish, he emphasizes roles and responsibilities. His energy is high and he is always instructional rather than critical. At the same time, if the coach senses anyone is not working to his maximum, he will let him know immediately. A big part of coaching a team is to connect with the players and know what they need and when they need it. He has the pulse of his team before they even reach November and can navigate them to great heights this season. "This is a hungry group," Pitino said. "It is my job to keep them humble."
Like him or not, Biancardi has 17 years of Division 1 coaching experience and can provide valuable insight. I find it both encouraging as well as perplexing that he literally has nothing negative to say about the team, but hey, I'll take it. Here are some of his notes I found interesting:
Peyton Siva has improved his three-point and mid-range jumper. This is a very pleasant observation, as this is something I felt the exact opposite about during the red-white game Saturday. If Biancardi's assessment is accurate, then maybe Saturday, Siva's adrenaline was pumping a bit too much.
Gorgui's jump hook over the left shoulder. It is very encouraging to see that he has found an offensive move he is most comfortable with. We will see how this transitions into the regular season.
Perhaps the most vanilla comment Biancardi makes is that Zach Price is making "steady progress." I still think Price has potential, but it from what I saw Saturday, Mangok Mathiang is the better of the two. It surprises me a bit that Biancardi makes no mention of the Mangok and makes me wonder if Price has been outplaying him in practice.
It is very reassuring to here him call Kevin Ware a "high-level scoring guard." He was very impressive in the red-white game, and if he can develop a consistent jumper, there is no doubt in my mind that Biancardi's words will be backed up.
Peyton's leadership. We all already know this, but it is vital to have leaders like he and Hancock if this team wishes to compete for a national championship. The intangibles of these two will take this team far, and if Siva continues to Steve Nash style of point guard play we saw in March and  April, he will look very worthy of the preseason accolades he is receiving.
Finally, from what Biancardi is saying about Pitino, it is clear that the coach genuinely enjoys coaching this group. Maybe he was just putting on a show with Biancardi in attendance knowing he will report on his observations, but Biancardi has not been the only one saying this. Referring to Pitino as "instructional rather than critical" is something I doubt many would have said about his coaching style with guys like Caracter, T-Will, and others. Maybe I'm wrong, though. Bottom line: it's good to see the coach and team having genuine respect for one another.
ESPN's Paul Biancardi Offers Five Observations on Louisville,
Comments
comments